Choose the Right Property Management Service
Selecting the wrong manager could be your costliest mistake ever.
Lease Only
You Just Need Tenants
Marketing and Advertising
Full Service
Our Most Popular
Includes all of Lease Only
Premium Service
Our Premier Service
Comprehensive solutions to answer your property needs.
Learn what separates us from the competition.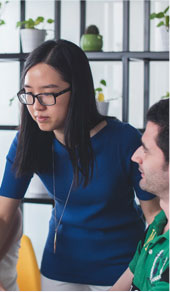 1.

We're Prompt Communicators
When it comes to getting the job done, we don't delay. Got a question or need some help? We're happy to help! Our team responds to phone calls and emails quickly, keeping both you and your tenants satisfied.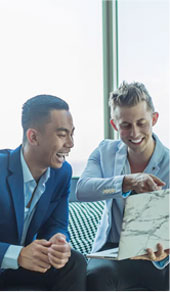 2.

Tenant Law is Our Speciality
Our team thoroughly understands the ordinances and regulations governing the tenant-landlord relationship. We'll keep you compliant and prevent legal headaches that could potentially prove financially devastating.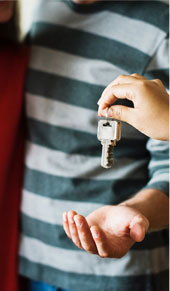 3.

We Understand the Needs of Modern Renters
Connecting with the right tenants is perhaps the single most important component of the property management equation. We understand what modern renters are looking for, and we'll highlight your property's strengths to win them over.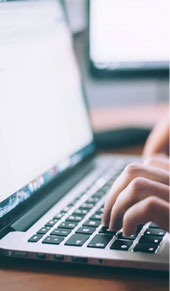 4.

Our Firm Uses the Latest Technology
We deploy sophisticated technological tools to streamline operations for your property. From accepting epayments for monthly rent to keeping digital inspection notes, we use 21st-century resources to keep your home profitable.
10/10 Recommend
"Samantha rocks. We are moving from out of state with a crazy situation and she has been so incredibly helpful, so understanding and very responsive. She has made our "virtual" transition so awesome and stress free. Thank you Sam! You ROCK! 10/10 recommend."
KATE B., Satisfied Tenant
View Full Review
Amazing to Work With
"I was just approved for a rental thru RMS, Micaela and Sam have been amazing to work with. They were patient will all my questions and guided me thru the process. The home is great and we are taken care of!"
LINDSEY W., Satisfied Tenant
View Full Review
Whether you're a tenant looking for the perfect place to call home or a local homeowner in need of property management services, send our team a message and we'll be in touch. You can also call us directly: (785) 266-3499
We Specialize in Property Management in Northeast Kanas
We work tirelessly to keep our tenants satisfied.
Not all property managers are created equal. If you've ever dealt with a Topeka property management team who didn't seem to pay you any mind, you know how frustrating it is to rent from the wrong company. By choosing to work with Rental Management Solutions, you'll enjoy the best support possible. Our team of friendly rental experts focuses on ensuring you have a great experience living in one of our properties.
View our available rental properties in Topeka, Manhattan, Lawrence
and across Northeast Kansas.