1

You Can Put Your Trust in Our Team
We understand the ups and downs of the local market and we do everything we can to help you navigate these challenges seamlessly.
2

Enjoy Personal Attention from Us
Nobody wants to feel like their property manager doesn't care about their home's performance. When you partner with us, you'll receive unbeatable support.
3

Our Online Portal Offers 24/7 Access
Our portal system makes it easy to manage your account. Best of all, it's available around the clock, making it easy to keep an eye on your property.
About Rental Management Solutions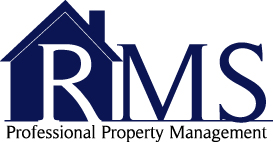 Rental Management Solutions provides expertise for residential property owners across Topeka and northeast Kansas. Our team of property managers began serving local homeowners in 2004; since that time, we've grown to become the leading local property manager.
Our property management services include all of the solutions you need to keep your home performing optimally, including marketing and leasing, rent collection, and property maintenance coordination. For more information about the services we offer, please refer to Our Services.
In addition to handling the day-to-day needs of your rental home, we also partner with a wide array of local specialists in real estate sales, insurance, and legal compliance. Furthermore, our privileged relationships with local vendors helps us ensure your property receives the very best attention at affordable rates.
Whether you're a property investor looking to get the best local support for your Topeka rentals or you're thinking of making a new purchase in the area and you're looking for a partner, contact us to learn more about our management solutions today.
Ready to get started? Contact us today to schedule a free rental consultation.